From many past cases, I have summarized some unique and interesting, unconventional designs that have been implemented and verified.
Today, I will share with you, how to make your home look more unique and novel?
1.Hole in the wall
Make holes in the wall to make your storage worry-free
It is a common practice to install shoe cabinets with holes in the entrance door, but have you ever thought about opening holes in other places? Opening a hole in the wall is like discovering the New World Continent. The storage space is greatly increased, and it is very beautiful.
The hole in the wall is actually called a "niche", which has been around since ancient China. The earliest is in religious buildings, there are Buddhist shrines, shrines. Used in the home, the niche can be used to display collections, or cover the niche with calligraphy and painting to become a secret base.
The display function of the alcove in the living room is more important, which can put crafts and books. You can also install a few white or wood-colored shelves in the alcove, which is also good as a bookshelf. The kitchen and bathroom alcoves are the most practical, where washing tools and tableware can be placed.
However, there are some precautions for making niches. You can no longer cut holes in the load-bearing wall. After all, the niche is used on the wall and is relatively narrow. Do not cut through the wall.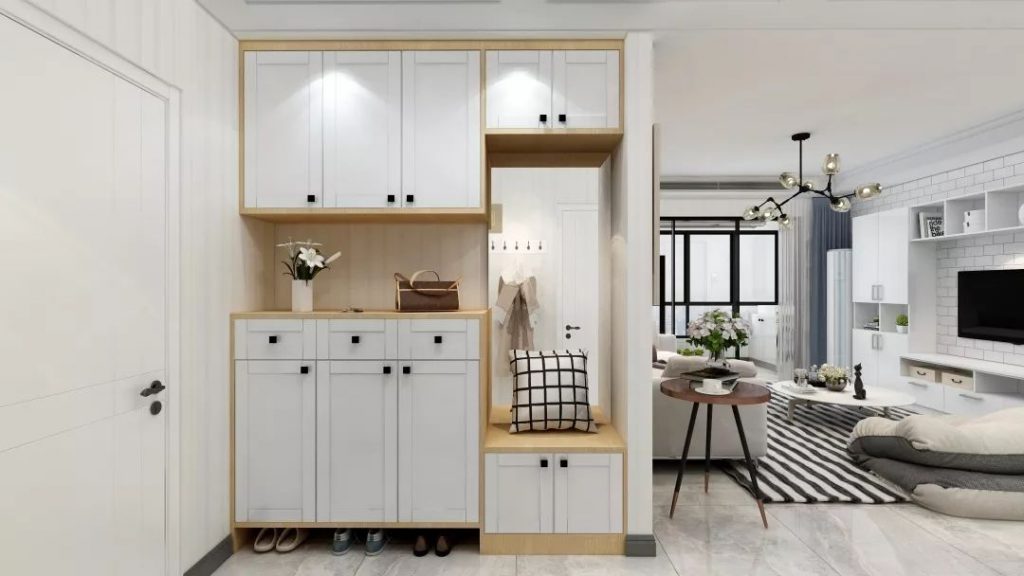 2.Partially bright colors
A spot of bright color can be a wonderful addition to your home. Many people don't dare to try bright colors for painting walls and laying bricks. For colors such as bright yellow, hot pink, and red, they really dare not try it easily. The trial and error rate is too high.
Recently, I finally found a solution: use conventional colors as a whole, and use bright colors for parts. Like the finishing touch, it is also very colorful. Narrow walls create gorgeous color blocks on the entrance, dining room and narrower walls, and paint a bright color to make the space tall and bright.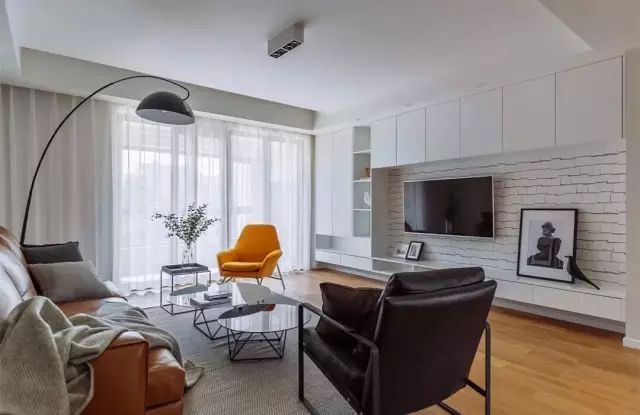 3.Create the waistline of your home
Use color below the waistline to paint, and white above the waistline to paint the half-wall style, which seems to have a sense of design.
Draw your favorite shapes, and draw semicircles, triangles, and rhombus against the wall. Create colors according to furniture, bold use of tiles, mosaics, wall paint and wallpaper.
Dining table, chairs, living room and reception area can use tiles on the ground to create functional partitions and carpet-like beautiful effects. The pool, toilet, and shower area can be mosaic tiles or tiles to create long strips of color. The tile hoods and pools are super beautiful. If you echo the tiles on the wall and floor, others will definitely regard you as a designer.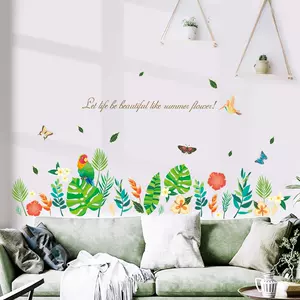 4.various doors
Doors are also crucial in soft furnishings. Generally, bedroom doors are mostly made of solid wood, which is soundproof in function and beautiful in style, so bedroom doors are generally selected more successfully. But once you get to the kitchen and guard door, the error rate is extremely high. The gorgeous glass is matched with gaudy colors, which means that it is very hurt after installation.
It is best not to choose complex patterns for kitchen and bathroom doors, it is easy to make mistakes. Instead, simple glass doors are safer, such as black, white or wood-colored thin-frame glass doors.
This kind of thin-frame glass door is custom-made on Amazon. The frame is made of titanium-aluminum-magnesium alloy, which is suitable for modern minimalist style, Nordic style, new Chinese style, and American style.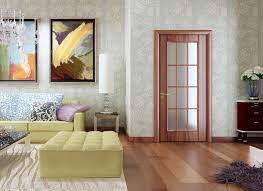 There is also a kind of door that is integrated with the wall, called "invisible door". The advantages of this kind of door, of course, are first of all concealment, mystery and fun; it can also make the wall more coherent and have a sense of integrity.
For example, some TV background walls themselves are relatively narrow, and they are also split by two doors on the left and right. In this case, invisible doors are the most suitable.
Barn doors have become very popular in recent years, and personalized home design can be considered. Retro style, Nordic style, industrial style home, barn door can hold.
The barn door is the door hanging on the wall, which can be used in the cloakroom, bedroom and study. Since the warehouse door does not need a door frame, the installation is relatively simple, but it is necessary to pay attention to the beam on the door opening must be able to bear the load, otherwise the door will not be able to hang. The barn door is used in the kitchen, and the kitchen can be freely converted between closed and open.