1.AJ Lamp
AJ series lamps are very classic Nordic lamps, which were born in 1957. Danish design master Arne Jacobsen designed the AJ table, floor and wall lamps for the Saas Royal Hotel in Copenhagen in 1957. The AJ lamp is one of Arne Jacobsen's most popular lamps.
AJ series lamps and lanterns have asymmetrical design of the lamp head part, which is novel and elegant. Even now it is the personal use of many designers. A true classic Nordic light fixture that has stood the test of time.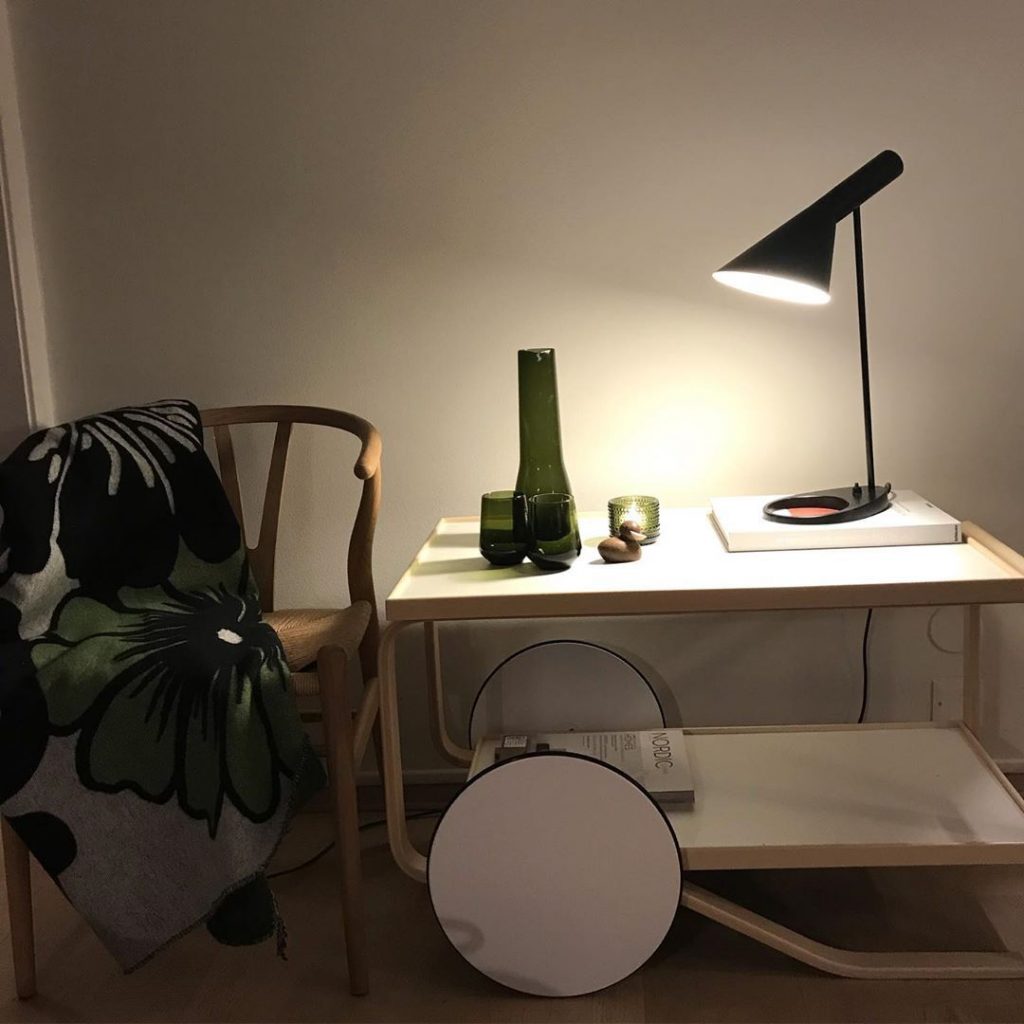 2.IKEA
Since Northern Europe is mentioned, IKEA cannot be left behind. Compared with the original lamps of the tall and expensive people before, IKEA's products are easily available and cheap. The most practical design of the IKEA floor lamp is the three lamp heads that can be twisted at will, which can fully meet our lighting needs.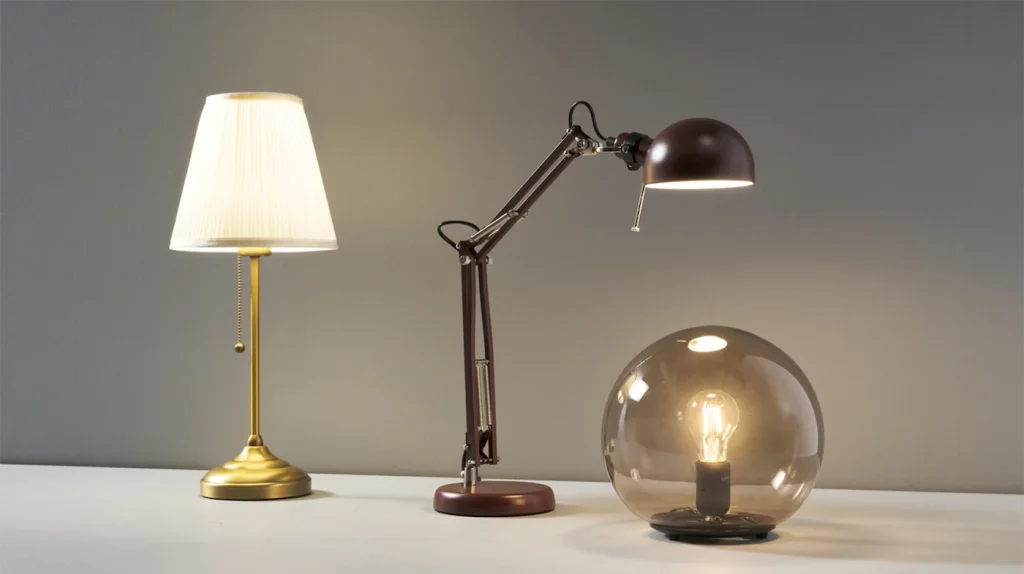 3.IC Lights series
Flos designer Michael Anastassiades was inspired by a juggler's technique of spinning and moving the sphere on his body after watching a video of a juggling performance. He wanted to capture the moment when the sphere rested on his arm and fingertips, and the IC Lights series was born. lamps.
IC Lights was designed in 2013. It has not a long history, but it is one of the most copied and referenced designs in recent years. The rounded lamp rests on a metal stand with clean lines, which seems to defy the normal laws of physics, appearing to be suspended in mid-air and about to fall. Its design successfully challenges balance while incorporating minimalist, geometric elements and a poetic elegance.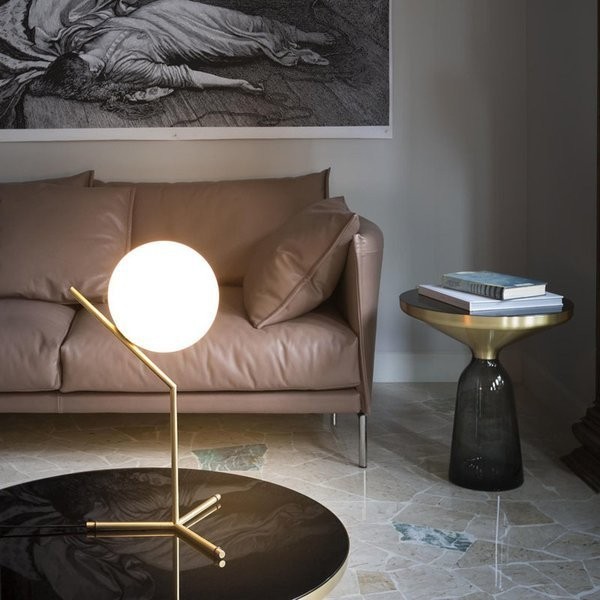 4.Grasshopper series
Grossman is an outstanding female pioneer, playing a pivotal role in this male-dominated field. In the early twentieth century, influential architects such as Walter Gropius and Ludwig Mies van der Rohe introduced European modernism to the United States. Grossman is deeply influenced by the iconic light fixture Grasshopper designed in 1947 that combines minimalism, high functionality and unique personality.
The Grasshopper Floor Lamp has an interesting base, and its unique tripod reclines back to give the impression of a grasshopper ready to leap up to catch its prey, full of energy. The Grasshopper table lamp is refined and modern with its clean-lined brass base combined with a slender, tapered shade.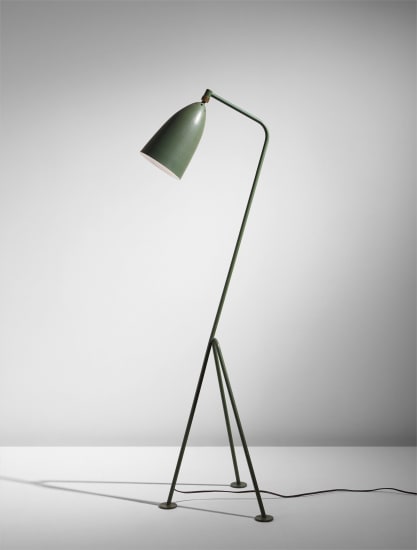 5.Arco Floor Lamp
Designed by Achille Castiglioni in collaboration with her brother Pier Giacomo Castiglioni in 1962, the FlosArco floor lamp is a classic modern design piece in the permanent collection of the Museum of Modern Art (MoMA) in New York. A huge circular stainless steel lampshade hangs from the end of a perfect parabolic boom, supported at the bottom by a marble base weighing dozens of kilograms. Such a composition was extremely simple, but it was a bold feat at the time.
At the time, Achille Castiglioni wanted a chandelier to hang over the dining table, but had no sockets. So he took inspiration from the curved design of street lamps and creatively solved his own problem by designing the Arco floor lamp with its long parabolic metal rod. The Arco is not a chandelier, but it does a great job of projecting light overhead, with a fishing-like arc that reduces floor space, and can be rotated to adjust the height for more precise lighting.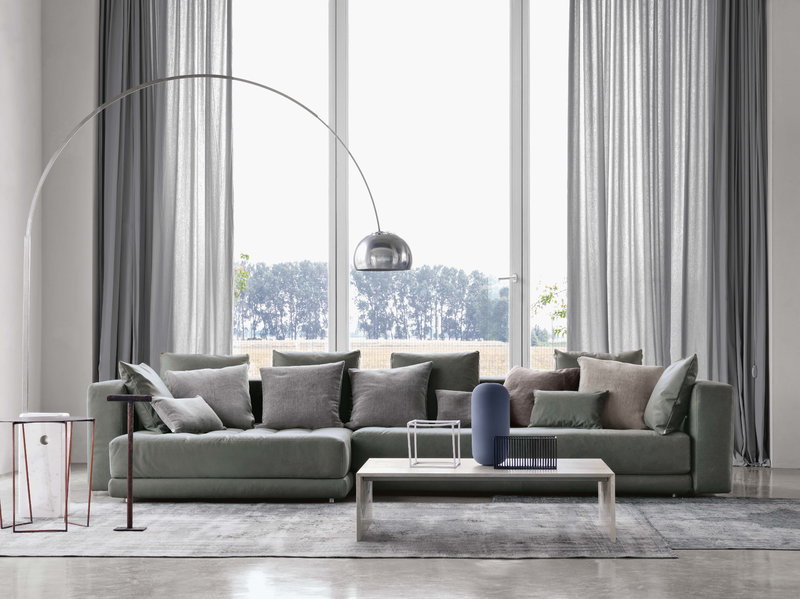 6.Atollo table lamp
The OluceAtollo table lamp was designed by Vico Magistretti in 1977, and soon after its birth it received the highest honor in Italian design – the Compasso d'Oro in 1979. A symbol of Italian design, Atollo is also part of the permanent collections of major art museums around the world.
The tollo table lamp is known for its minimalist geometric composition, three basic geometric shapes – cylinder, cone and sphere – come together to transform a functional household item into a perfectly proportioned abstract sculpture. Atollo symbolizes the simplicity and elegance of Italian design, and also changes people's imagination of traditional table lamps, presenting a stunning look different from other classic lamps.