Today I recommend to you some of the best decorative designs for modern apartments in 2022.
Malika Borahbayeva
Malika Boranbayeva is an interior designer from Moscow. For her, a good interior design is not so much about furniture and artwork as the main interior decoration.
It is better to say that every object should be designed and placed after careful consideration, so that such a convenient space will allow customers to live comfortably and pleasantly in it.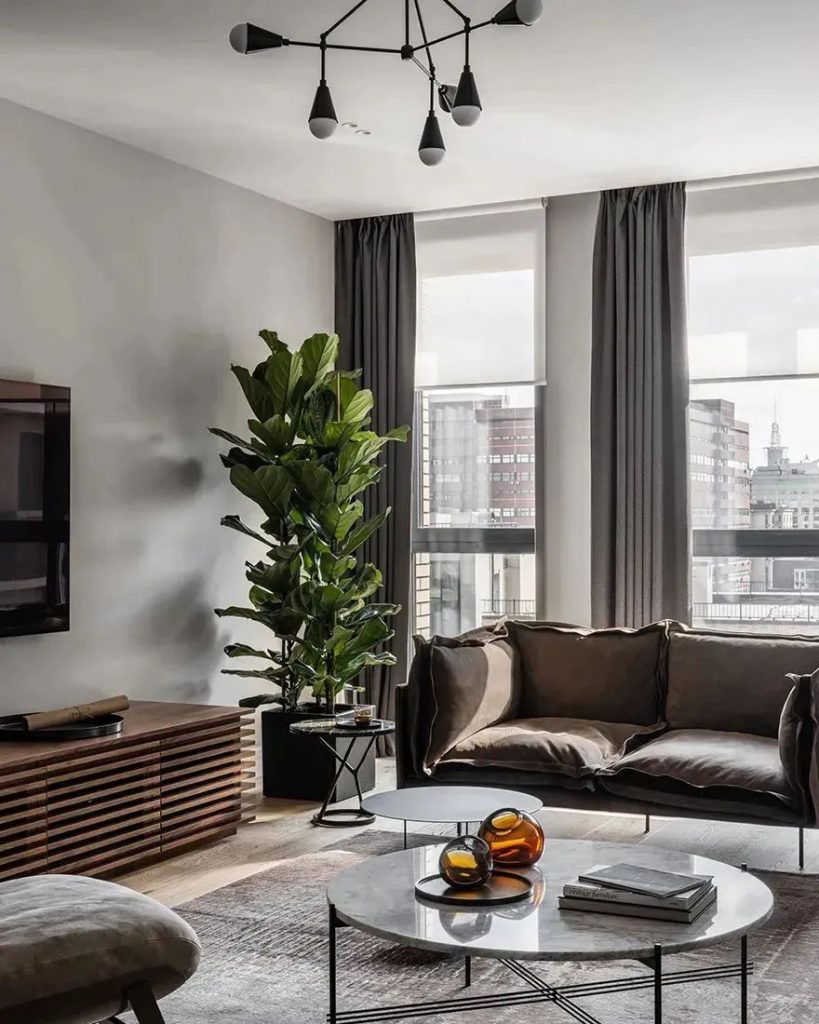 01 – Apartment in Moscow
This apartment of light luxury and artistic atmosphere is located in the center of Moscow. 145 square meters is enough for Malika to create a space where comfort and beauty coexist.
The client wanted to have open and spacious common areas. From this, Malika allocated a third of the entire house to the living room, and the rest is the owner's private area.
Entering from the foyer is a comfortable living room. The tones are harmonious and unified, although the styles are varied and bold, and the antique decoration is just right blended throughout.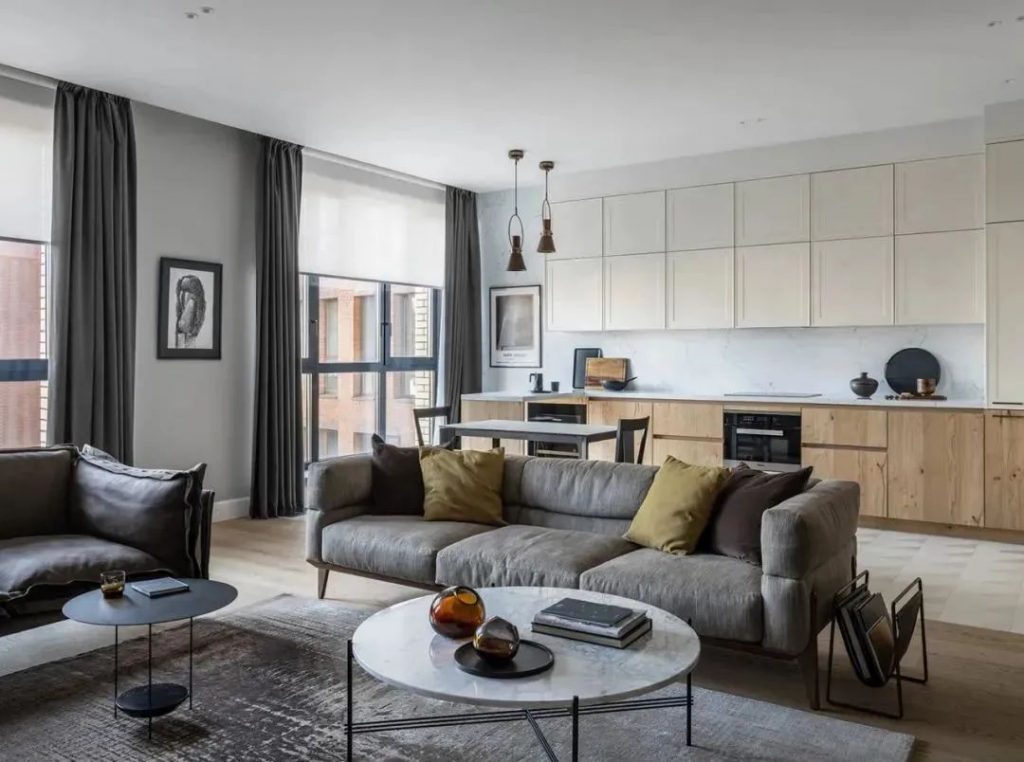 Italian and Spanish furniture and decorations fill the space. Here, elegance and intelligence are quietly staged all the time, showing the aesthetics of life.
Brass trim details are featured in each room, and the wood textures of the kitchen and cabinet fronts echo each other.
The overall large area of ​​the apartment is cool tones, and the overall pursuit of a clean and pure minimalist style. The study room uses warm walnut wood to make the space more vivid and three-dimensional.
The master bedroom creates a warm and comfortable resting space. The decoration relies on the careful combination of furniture and art, which increases the sense of fantasy and emphasizes the rational color.
The sense of art is not only reflected in the creation of the space environment. The designers and their owners slowly selected artworks and furniture. Gradually, the apartment was filled with the unique items of the owners, which increased their personality.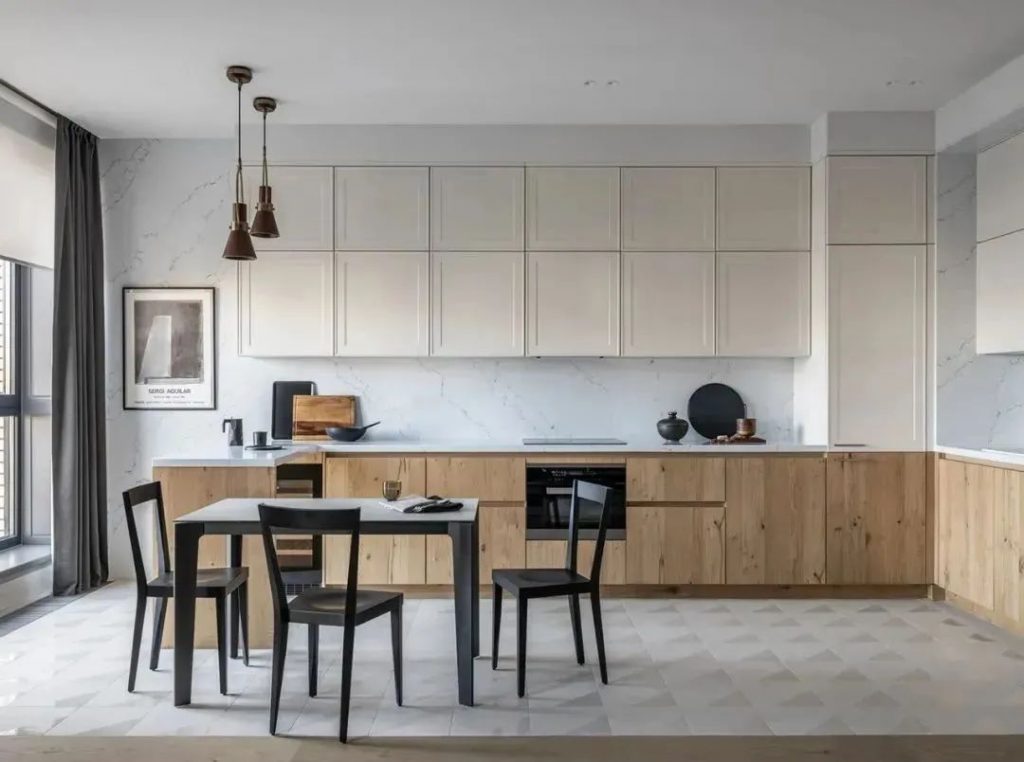 02 -Barrin House
The scenery of life can better reflect the designer's taste. The rich layers of gray space can create a unique visual feast.
The chandelier with a sense of design can enhance the space style more concisely and clearly. The brown leather sofa has also become the finishing touch of the living room, breaking the calm and giving the space a sense of interest and quality.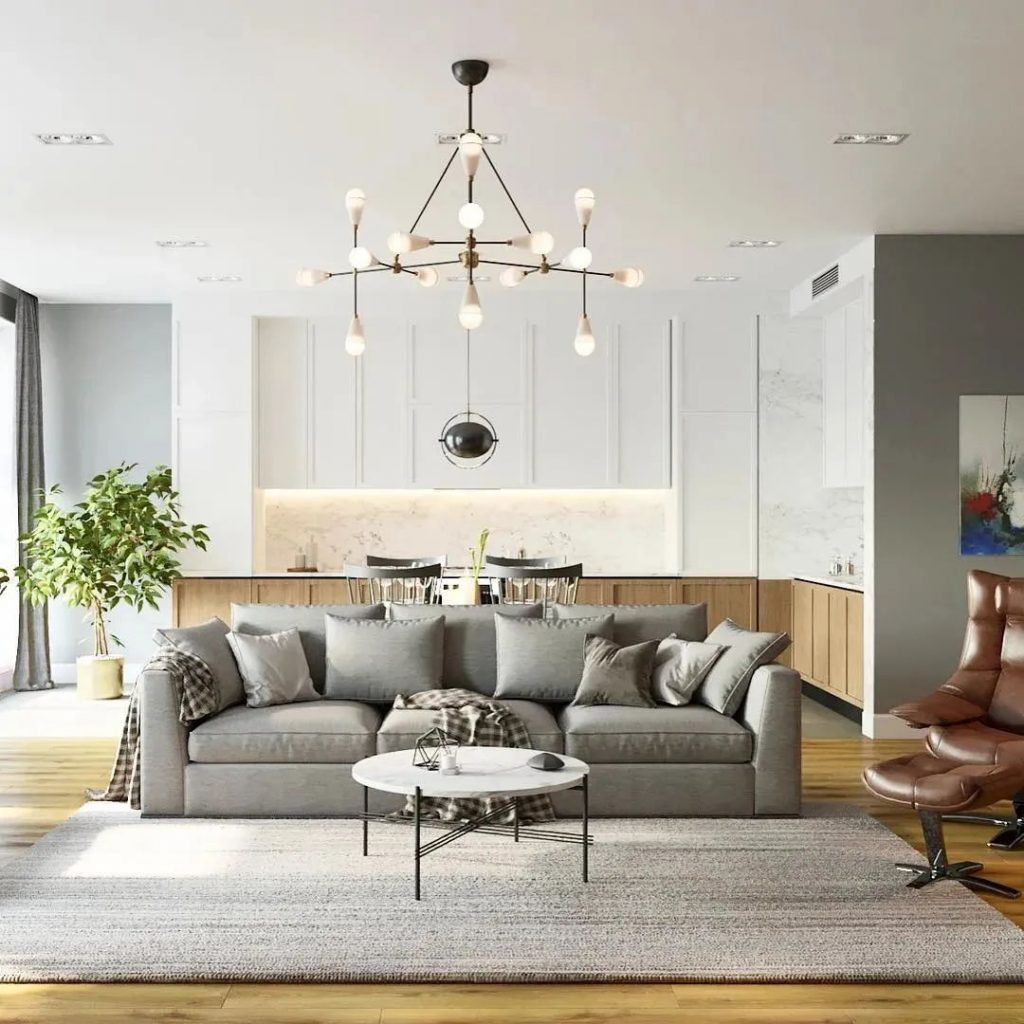 03 -TriBeCa Apartments
This apartment is designed in a stylish and vibrant macaron colour. Low-saturation ivory powder with a matte texture looks fresh and attractive. Oak shelving is just the right combination of childishness.
The existence of decorations is a plus in the space, and the goose-yellow pottery looks quiet and agile.